March 13-14th, 2021

Sri Shashi Shanker, Chairman and Managing Director (CMD), ONGC and Dr. Alka Mittal, Director HR (DHR), ONGC visited REACHA projects with Indian Army at Chinar 9 Jawan Club, Baramulla, Kashmir on Saturday, 13th March 2021. Projects include skill development of Kashmiri youth with focus on women empowerment in trades of fashion designing, retail and hospitality; livelihood enhancement through music and culture and drug de-addiction of youth to wean them away from drugs, and counsel and motivate them towards good health and responsible careers.

CMD and DHR ONGC visited the classrooms and training facility and interacted with students, staff, and army officers to gauge the program and its impact. They were provided deeper insights by Indian Army led by Brigadier Amit Dhir, Commander, 19 Arty Brigade, Baramulla and his team, on how these projects under operation Sadbhavana are transforming lives in Baramulla, Kashmir by providing a viable, sustainable, impactful and scalable model of socio-economic development for local communities. This exemplifies the positive role played by Indian Army as part of national integration and socio-economic development.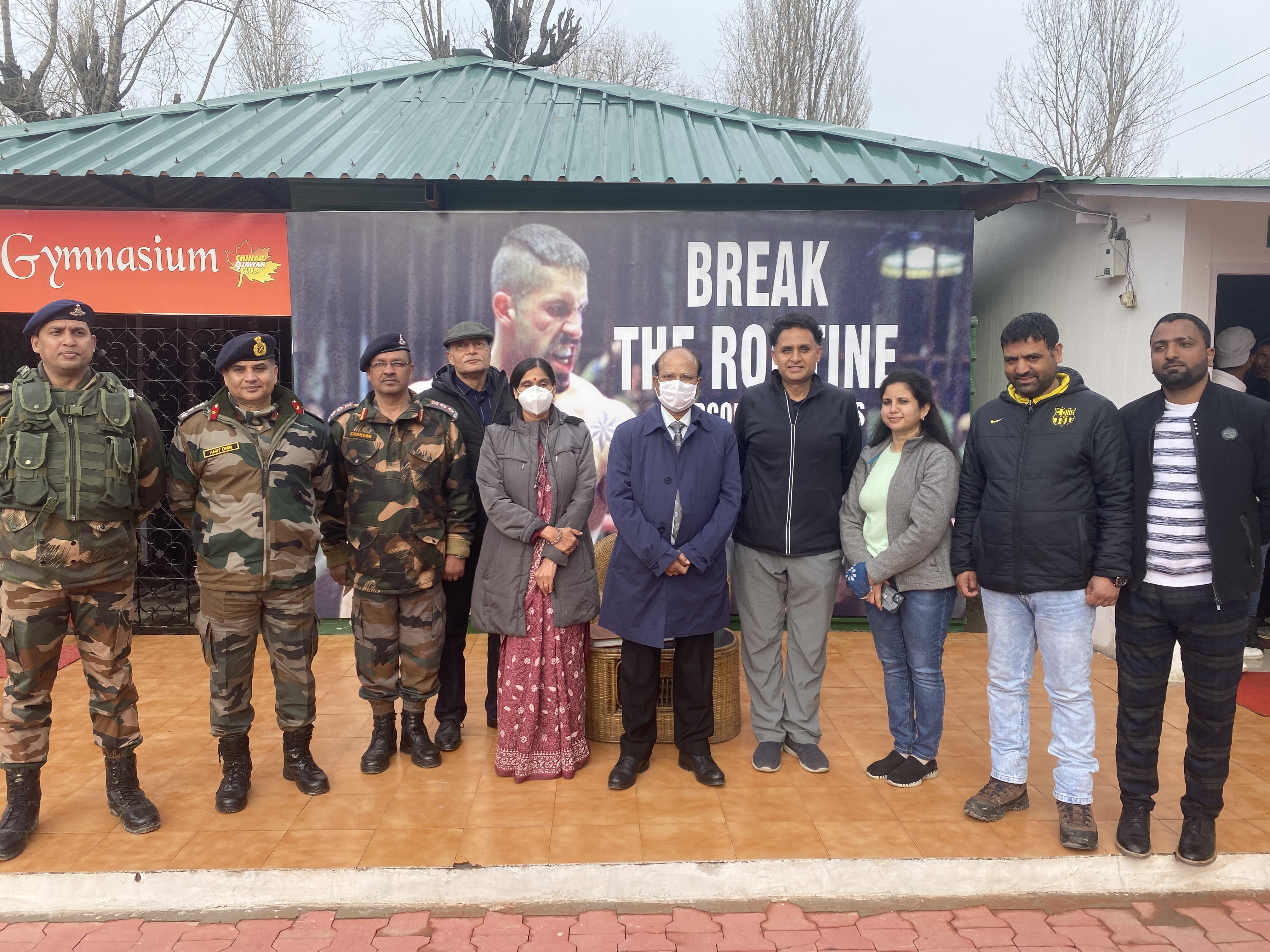 On Sunday 14th MArch 2021, ONGC leaders also visited 4 houses in Uri, district Baramulla, that were reconstructed in record time through ONGC CSR support in 2017-18 by REACHA under Army supervision. These houses belonging to local villagers near the LOC (Line of Control) were destroyed during counter insurgency operations by Indian Army. Rebuilt houses were handed over to local villagers in April 2018 - this helped Indian Army change the narrative to come across as a caring entity that also rebuilds homes and lives near sensitive border areas of the country. ONGC CMD and DHR interacted with villagers/house owners and also spoke to Colonel Khan who was posted at the location during the time to gauge impact of their support.

Both Sri Shashi Shanker and Dr Alka Mittal appreciated and encouraged the Army and REACHA to keep doing the good work. They pledged ONGC's continued support to such efforts at nation building. All ONGC CSR supported projects in partnership with Indian Army are aligned by REACHA to achieve Sustainable Development Goals (SDGs).

REACHA remains ever so grateful to Indian Army and ONGC for giving it the opportunity to serve the nation!